Order Page
DVDs from Chirada and Karma Singh
The DVD with all the Goddess Transmissions
The standard price for the DVD:
€77, - plus postage.
Order for Clearing Transmission DVD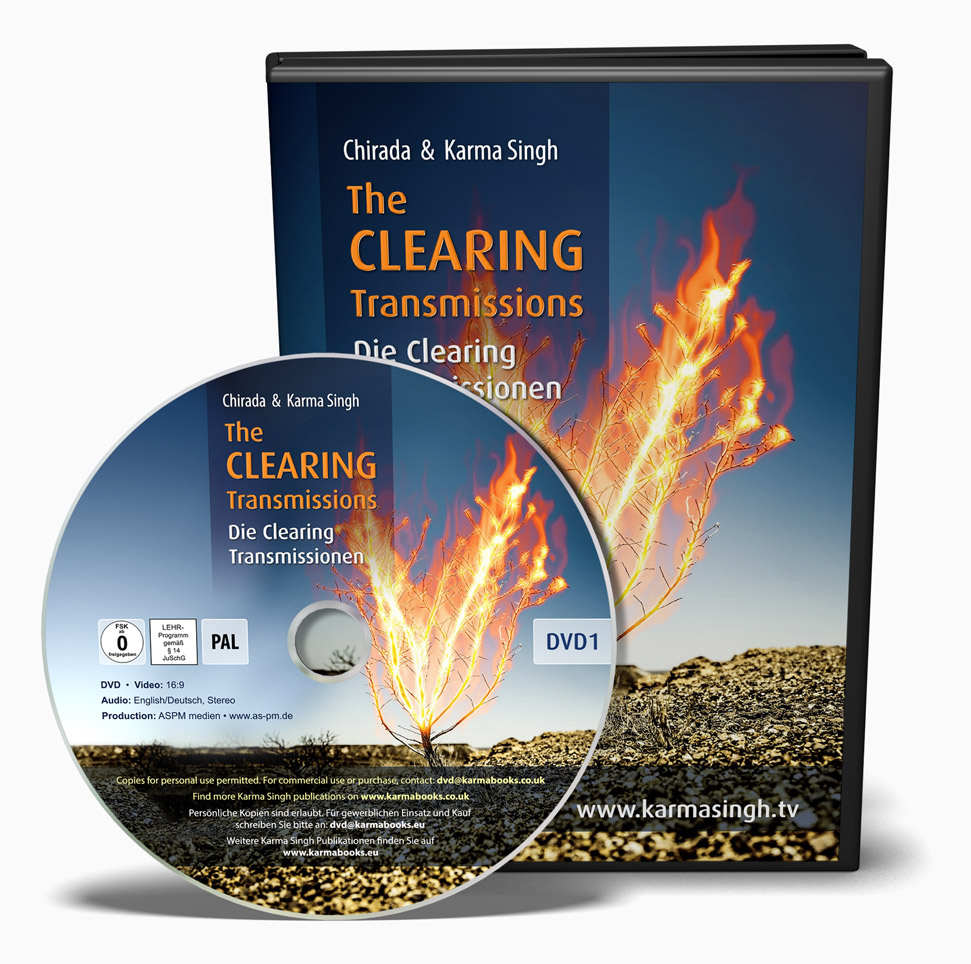 The standard price for the DVD:
€34, - plus postage.
If you order the DVD "The Clearing Transmissions", you will automatically receive a 10% discount on all other products in the shopping cart.
---
As it will also bring a whole raft of other benefits, it is certainly a very wise investment for anyone.
You can watch the video and read all about it here.
There are two versions of this product – details are on the webpage.
The order will be processed by Harmony United Ltd., Moreton, Dorset, England.
The 5 4 3 Book Shop

The Healing Handbooks
from Karma Singh:
Over 40 handbooks from Karma Singh covering alternative healing at a price anyone can afford.
Health without pharmacy!